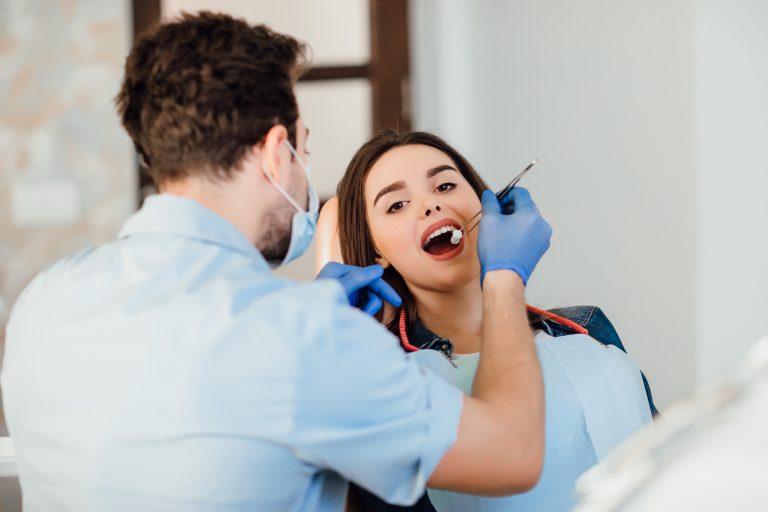 Finding the best dental clinic in Dammaiguda, Hyderabad for yourself and your family can be an adventure. While you might have tried a couple, you are still not happy as you would like. This might be because you are not sure what to look for when searching. We want to help you with these five tips while choosing a dental clinic.
Look for a dental clinic that is located near your home or workplace, this will make it easier for you to access them at any time of the day or night.
Do not get too much into the details when comparing two clinics, this can lead to you coming up with negative assumptions about one just because it's far from where you live.
Consider asking other people who have been there before if they would recommend that particular dental clinic to their friends or family members and vice versa.
Check out their website, if it looks professional and easy to navigate then this is good news!
The next thing to consider is how long has this dentist been practicing. How long have they been in business? Do they have any reviews or testimonials? This can give you an idea of how long people have been getting good treatment from them and whether or not they are reputable enough for your family's needs.
1: Family Friendly
Whenever you have a family, you want to guarantee the staff at the dental clinic is patient, understanding, and accommodating. There might be times you need to carry your kids with you, or there might be times when you want to make a same-day appointment. Inquiring as to whether the dental clinic is able to do that for you can help you with choosing if it's the one that will be good for your loved ones.
2: Experienced
Trusting the Best dentist in Dammaiguda, Hyderabad and a dental hygienist is a significant part of a dental appointment. Whenever a dental clinic has hygienists and dentists who have been in the service for a long time, you will feel comfortable about them working on your teeth. Ask how long they have been practicing to see whether they have the experience you believe will make you feel comfortable.
3: Financing
You should never choose your oral health and the food on the table. Assuming you find it difficult to financially afford the cost of dental care, you should address the dental clinic to check whether they have financing available. This can prove to be useful when you need cleanings or dental procedures that could turn out to be expensive regardless of insurance.
4: Full Range of Services
Choosing one dental clinic just to find they don't offer the services you want is frustrating. It's wise to choose a dentist offering general and cosmetic dentistry since then you realize you can call them for anything you require. One more advantage to look for in an office that has a lab in-house or nearby. This gives you a faster turnaround time for any crowns or prosthetic pieces.
5: Friendly
Whenever you have an upcoming dentist appointment, there is some level of anxiety, regardless of whether you are not frightened of the dentist. Having a dental clinic with friendly staff will reduce nervousness and make it a pleasant experience for you. This can make any day you see the dentist a pleasant one.
Dental Clinic in Dammaiguda
Smile Dental & Implant Centre offers these advantages. You will find love working with families, having the experience you can trust, financing, general and cosmetic services, and friendly staff.
Smile Dental & Implant Centre
We are located at our state-of-the-art facility in saket road, Ecil, Hyderabad. Our staff is trained to provide you with the best dental care that you deserve.