Dental implants are a great way to replace missing teeth and improve your smile.
Myth: Dental implants are too expensive
Fact: Dental implants can be a great investment in your oral health and appearance. They are also more affordable than you may think.It is a one-time cost and there are many options that can help you finance your dental implant.
Myth: I need to have all my teeth removed before I can get dental implants
Fact: It is not necessary to lose all of your teeth before getting dental implants. you can get dental implants as soon as one tooth is missing, or if you have several missing teeth, you may need to wait until the bone has time to heal from any prior tooth loss or extraction.
Myth: Dental Implants hurt a lot
Fact: The process of getting dental implants can be uncomfortable at times but it does not hurt
Myth: Having dental implants makes speaking difficult
Fact: dental implants facilitate to create speech clearer as a result of there's no risk that Associate in Nursing implant will slip and make words sound nonsensical or slurred. Patients with dental implants tend to be rather more assured once speaking, notably because the implant fills a spot that will antecedently have created language unit odd.
Myth: Dental implants do not look natural
Fact: A dental implant can be designed to look as natural as possible by using a variety of techniques ,crowns. With Smile Dental & Implant Centre in Ecil, you can get a natural looking smile
Myth:'You can only eat soft foods with dental implants'. Dental implants will make chewing difficult
Fact: Chewing is not affected by dental implants. Once implants are fitted, when a short healing process, you'll be able to eat all sorts of food, in fact, several of our patients describe the thrill of intake things like steak, nuts and apples

Myth: Dental implants take special care
Fact: Dental implants are not as hard to maintain as you might think. They require special care and attention, but they can be taken care of with the right information.
Myth: Dental implants take special care
Fact: Dental implants require special care but once you know what to do, it's not hard at all.
Myth: Dental implants are expensive
Fact: Many people think that dental implants are expensive, but Smile Dental & Implant Centre has affordable dental implant options for everyone . we would say the cost is moderate, but not cheap.Dental implants cost in india, reveals a good 60%-80% savings compared to the prices in USA, UK, Europe, Singapore and Australia The Dental implant cost in Hyderabad may vary from case to case.
Myth: It takes too long to heal after dental implant surgery
Fact: The recovery period is usually only a few days.It is not necessary to wait for a long time before you can eat, drink or brush your teeth. You can resume normal activities in less than a week.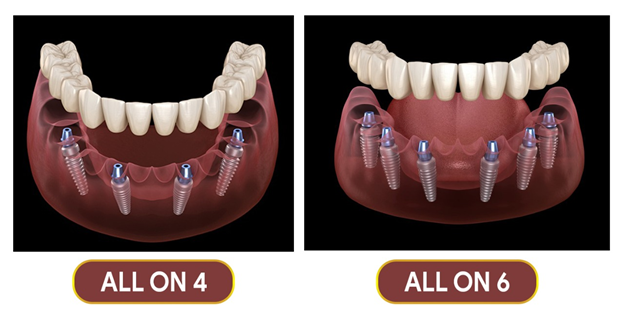 The truth about dental implants
Dental implants are a common solution for tooth loss, but there are many misconceptions about them.
– Dental implants are not the best option for everyone. They are most effective when they replace a single missing tooth or multiple teeth in one area.
– If you don't have enough bone in your jaw to support an implant, you might need a bone graft before the implant can be put in place.
– Dental implants are expensive and can take years to save up for, but with Smile Dental & Implant Centre's financing options, patients can get their smile back without breaking the bank!
The purpose of this article is to dispel the myth that dental implants do not look natural. It will also explore some of the reasons why people believe this misconception, and how it can be corrected.
SORT OUT YOUR DENTAL EXPERT
Dr P. Sudhakar BDS MDS Specialist in implants and aesthetic dentistry with 10 yrs experience,  500 implants placed in past two years
Our doctors who offer personalized dental care with maximum comfort and convenience. We strive to educate and educate our patients  about the importance of oral hygiene. We believe in adopting cutting-edge techniques to provide preventative dental services. carefully.
Smile Dental & Implant Centre
We are located at our state-of-the-art facility in saket road, Ecil, Hyderabad. Our staff is trained to provide you with the best dental care that you deserve.