Smile Dental and Implant Centre
use the latest and enhanced technology in the dental field for diagnoses and are completely reliable. We being the
best dentist in Secunderabad
will make sure that your treatment is planned and scheduled at your convenience. If you have any dental issues, get to check immediately with our best Dentist. Booking an Appointment now at Smile Dental and Implant Centre
Ecil, AS Rao Nagar, Sainikpuri, Dammaiguda, Kapra and Secunderabad
 is just a click away from the best dental clinic in Hyderabad For any further queries you can also call or write back to us!
We strive to provide the best convenient and compassionate care with a personal touch to our patients. We provide a wide range of general, cosmetic, and restorative dental treatments as per your needs. As your health is of utmost importance to us, we are committed to identifying and treating the issues as early as possible to prevent them from turning into complicated oral health problems. As the best dental hospital in Secunderabad, Smile Dental & Implant Centre is designed to feel a welcoming, calm, and stress-free environment.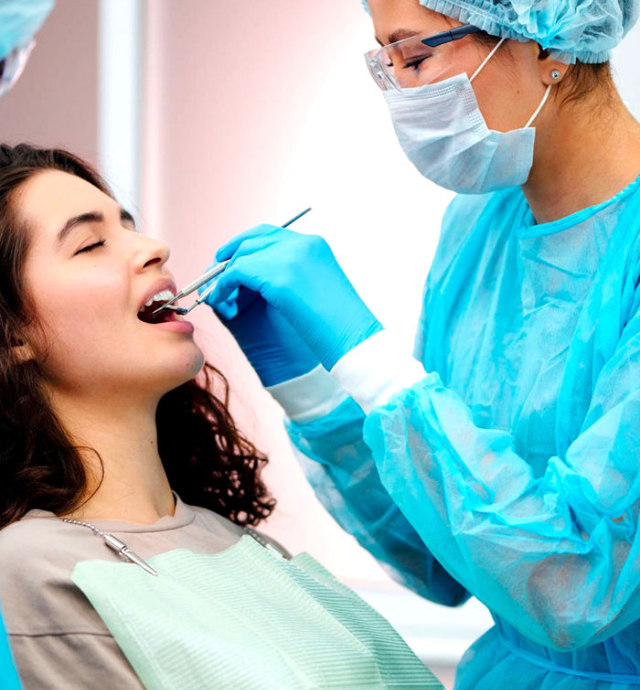 Unlike other clinics, we combine dedicated surgical and aesthetic suites which help optimize the patient experience. Our dedicated surgical rooms allow for a sterile environment to improve the best outcomes of all dental treatment procedures. Our clinic is well equipped with the latest equipment and features state-of-the-art exam rooms, a hygiene room and an on-site laboratory. We always try to keep you relaxed and comfortable during your visit. Even the most anxious patients can relax and feel comfortable during the treatment in our ultra-comfortable dental chairs. Our Dental clinic offers the best Advanced dentistry's cutting-edge technology and advanced dental care at an affordable price it would cost you elsewhere.
A Warm Welcome To Our Clinic
Our dental clinic has the latest equipment and tools, an in-house lab, committed technicians, highly civilized staff, a sterile and hygienic environment, well-equipped exam rooms and surgery rooms, and other necessary amenities.
We have the best dentists in Dr. Sudhakar MDS, and Dr. Mounika BDS, PGDM, to take care of your dental health and protect you against the onset of deadly diseases because of neglected tooth decay, gingivitis, and other infections.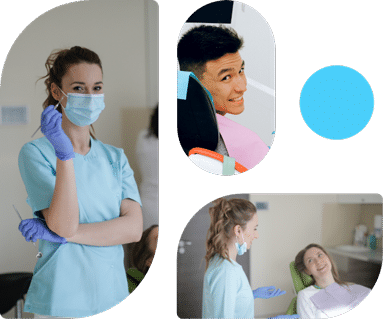 We are fortunate to be endowed with one such dentist,
Dr. Puli Sudhakar, MDS
, who has all these qualities: passion, patience, and perseverance in abundance. He listens to the patients' complaints, understands their fears, assures them, and treats them skillfully and compassionately. He does not treat patients as fattened cattle ready to make money. He educates patients on preventive measures they need to take and avoid getting ill. Therefore, his patients hail him as the
best dentist in ECIL
.
We, Smile Dental and Implant Centre, one of the
best dental clinic in Secunderabad
. Our dentist,
Dr. Mounika
, is a qualified BDS graduate with a PGDM in Cosmetic Dentistry. She has gained considerable bedside practice working over 10 years in the clinic. Our best cosmetic dentist is adroit in the latest technologies and has an artistic flair. In the past 10 years, dentist, Mounika has worked on hundreds of patients, fixed their imperfections, endowed them with alluring smiles, and restored their self-confidence necessary to pave-way for a rewarding future.
Good oral health care is a must for good overall health. The mouth is an entry point for many diseases, including oral maladies like gingivitis and tooth decay. Once bacteria has established itself in your mouth, it can lead to serious problems with oral infections and swelling of the gums that can be difficult to treat. Protect your health by taking good care of yourself at home by brushing regularly and flossing every day.
Get professional help when needed from a dentist or dental hygienist as part of a comprehensive preventive plan to keep you smiling.
Periodontist And Implantologist
General and Implant Dentist
General and Implant Dentist
Painless, Comprehensive And Affordable Dentistry
Our Mission is to provide personalized, high-quality, and professional dental care to people of all ages. We are dedicated to improving and maintaining your oral health for a lifetime. From preventative care such as exams, cleanings, and x-rays, to practicing the latest techniques in cosmetic dentistry, Smile Dental & Implant Centre is your place to go!
We at Smile Dental & Implant Centre are proud to be the best dental clinic in Hyderabad offering Painless, Comprehensive And Affordable Dentistry. We use advanced technology to provide optimal dental care, designed to meet the needs of you and your family.
Schedule Your Free Consultation At Smile Dental & Implant Centre
To schedule your Free Dental Consultation, Checkup Appointment with one of our friendly staff, please call us at +91- 7396529265 and our staff will reconfirm ASAP. Schedule your appointment today!