We Create beautiful, functional and natural smiles
Smile Designing is the process of designing a smile that is aesthetically pleasing, functional and natural.
The Smile Designing process starts with a consultation. Dr P Sudhakar MDS will take an impression of your teeth and send it to our lab to create your custom smile design. Once you have approved the design, we will prepare your tooth for the final restoration and then make an appointment for you to come in to get your new smile!
Smile designing is a cosmetic dentistry procedure that changes the appearance of your teeth. It can be done using various methods including bonding, veneers, crowns and bridges. The cost of the treatment varies depending on the extent and type of work required.
Smile Designing has been used by dentists worldwide since 2000. It is an innovative way of improving smiles and dental health, with a focus on aesthetics, function and naturalness.
Smile Design is a cosmetic dentistry that focuses on the beauty of the teeth and mouth.
What is Smile Design?
Smile design is a cosmetic dentistry that focuses on the beauty of the teeth and mouth. It's not just about having straight, white teeth. Smile Design aims to create a beautiful smile by making sure that all of your teeth are in proportion with one another, there are no gaps or spaces, and all your dental work looks natural.
Smile design can be done through different methods, depending on what you want to achieve and which dentist you see for treatment. The dentist will discuss these options with you before they begin any work on your smile design.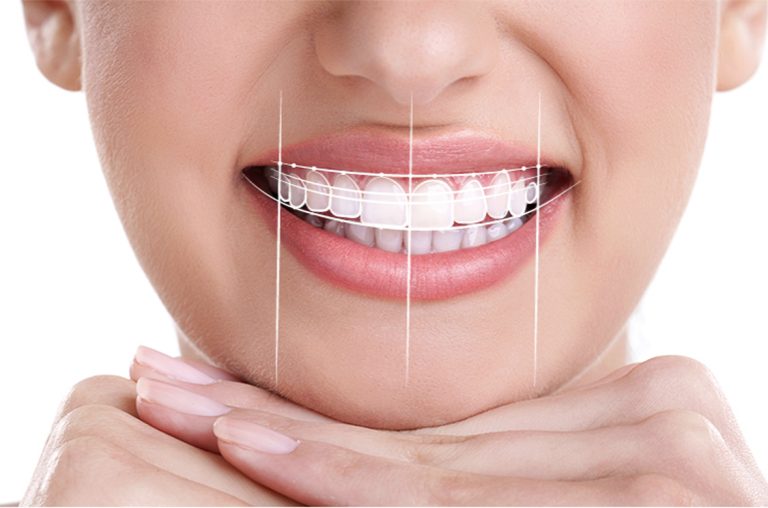 How does Smile Design work?
The first step in designing a smile is to get an impression of the teeth
What are the stages of smile design Treatment?
Smile Design Treatment is a new and innovative way to correct the alignment of your teeth.
There are three stages in Smile Design Treatment:
The first stage, which is called "diagnosis", involves taking a set of impressions and X-rays of your teeth so that the dentist can accurately diagnose any issues you might have with your teeth. The second stage, which is called "treatment plan", involves designing a treatment plan for you to follow over the course of several months or years. The third stage, which is called "implementation", involves following through with the treatment plan and correcting any issues that were diagnosed in the first stage.
Smile Design Treatment is a new cosmetic dentistry technique that has been developed to help patients with facial symmetry.
The stages of the Smile Design Therapy include:

Examination of the patient's teeth and gums
Assessment of the patient's smile
Treatment planning and design
Treatment
Follow-up treatment
Benefits of Smile Designing
Smile designing is a form of cosmetic dentistry that takes place when there are no tooth-related issues but you still want to improve the appearance and shape of your teeth. It involves using porcelain veneers or composite bonding to change the shape and size of your teeth so they look more aesthetically pleasing.
Smile designing is the process of restructuring a person's smile so that it is aesthetically pleasing and harmonious.
There are many benefits of smile designing, some of which are listed below:
It improves self-confidence and self-esteem
Improves oral hygiene
Enhances one's appearance
Increases comfort while eating or speaking
Ready to Improve Your Smile?

The Smile Dental & Implant Centre in Ecil, hyderabad has a team of dentists and dental specialists who are committed to providing the best dental care to their patients. They provide comprehensive dental services and offer a variety of treatments including smile designing.
Smile Dental & Implant Centre
We are located at our state-of-the-art facility in saket road, Ecil, Hyderabad. Our staff is trained to provide you with the best dental care that you deserve.